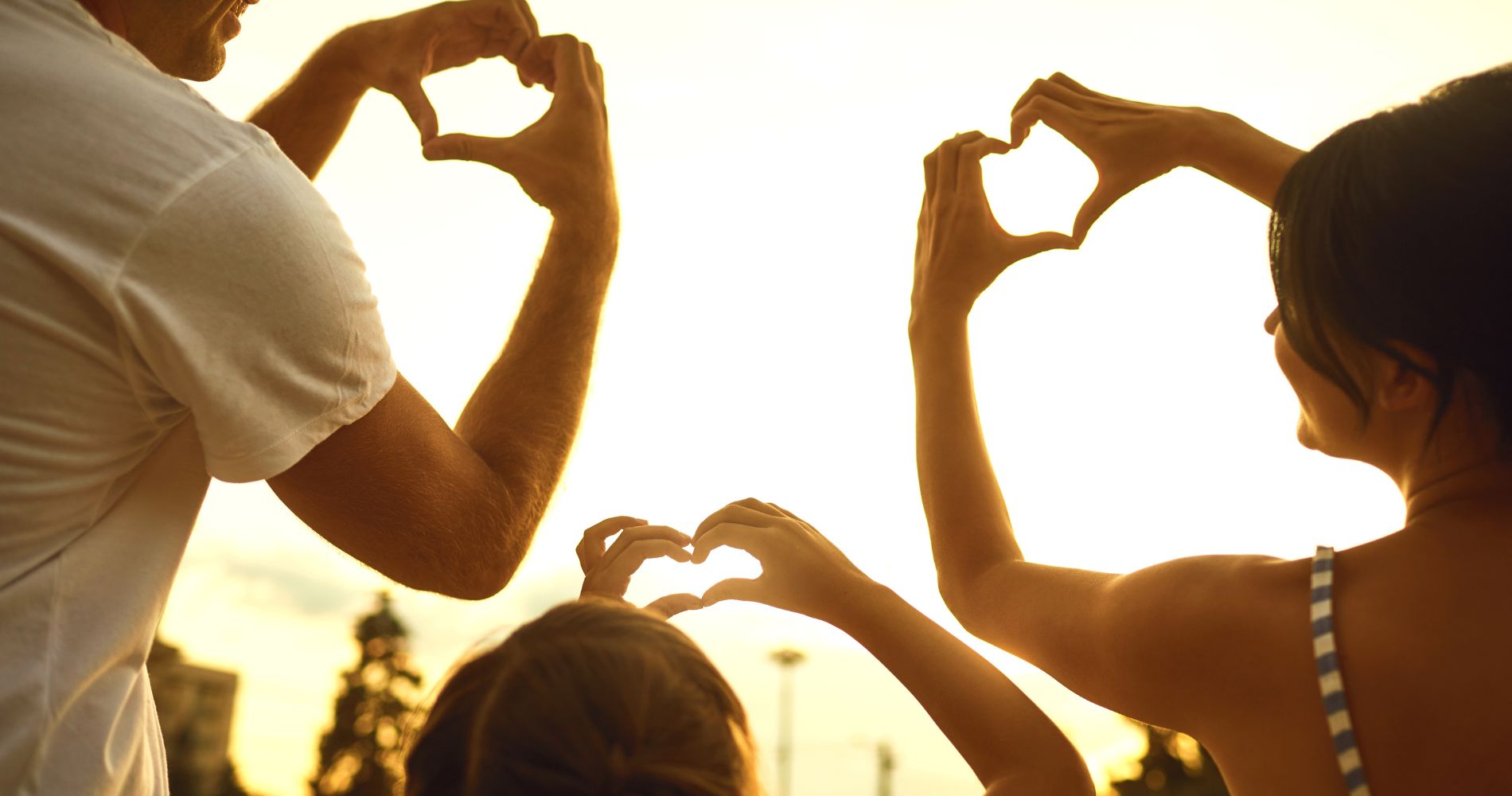 CBD Wellness Specialist
Welcome to CBDtech.fr, this 100% French and Legal online store will take you higher than the clouds with its selection of top quality CBD products! Here you can get a diverse range of legal Cannabis, from CBD Oils, Flowers, Vapes, Cannabidiol cosmetics and CBD Biscuits for dogs, all from reputable brands in the industry. So sit back, relax and enjoy our cheap CBD
CBD buying guide: How to choose the best cheap CBD product online?
CBD is a cannabis-derived product that is becoming increasingly popular in France. The CBD market is booming, and many different brands and products offer CBD concentrations at varying rates. It is therefore important that consumers choose their CBD product wisely. In this article, we are going to provide you with a complete guide to buying CBD in France, presenting you with the best CBD products available on the market, as well as advice to help you make the best possible choice.
WHAT IS CBD?
CBD, or cannabidiol, is a molecule derived from hemp, a plant from the cannabis family. Unlike another molecule present in this plant, delta-9-tetrahydrocannabinol, or THC, CBD flowers which does not have psychoactive effects and does not cause physical dependence [ 1 ]. CBD is one of the main cannabinoid compounds in the hemp plant and is found primarily in the flower and adjacent leaves. Cannabidiol is now legal in France and is used to reduce stress, combat anxiety and improve sleep .
Buy CBD in France?
Yes, it is possible to buy cheap CBD in France, provided that the THC level present in the product is less than 0.3%. You can buy CBD in specialty stores, online or in pharmacies. There is a wide variety of products containing CBD, such as oils, capsules, creams, e-liquids, and more. Remember to always check the THC content before buying CBD and choose a reliable and quality supplier.
What is the best site to buy CBD?
Many sites offer cannabidiol. But these sites that sell CBD products sometimes have dishonest intentions and you may find yourself in a situation of dissatisfaction. Rest assured that CBDtech offers a comprehensive analysis of every cbd brand online. We have examined many quality criteria before offering you CBD products.
here are some tips to help you find a reliable site to buy CBD:
Look for websites that sell high-quality CBD from trusted and reputable sources. Check customer reviews and testimonials to get an idea of ​​the quality of their products.

Make sure the site you choose offers products that have been tested by independent third parties to ensure purity and effectiveness. Lab test results should be readily available on their website.

Check the site's delivery and return policies to ensure that you can return the products if necessary. Also, make sure the site is secure and protected to protect your personal and financial information.

Check local laws and regulations regarding CBD to make sure buying CBD products is legal in your area.
By following these tips, you can find a reliable and safe website to buy high-quality CBD.
Customer reviews and comments
Customers are generally very satisfied with the products and services offered by cbdtech.fr . The most cited advantages are the quality of the products, the responsiveness and attentiveness of the customer service, the speed of delivery and the attractive prices. Some customers have also appreciated the gift flowers offered with their order.
The drawbacks mentioned are rare and mostly relate to delivery issues beyond cbdtech's control. Nonetheless, the company has always responded professionally and resolved issues reported by customers.
In summary, cbdtech.fr seems to be a reliable and professional company, offering quality products at attractive prices and responsive customer service that listens to its customers.
Find all our customer reviews on Trustpilot .
Shop transparency on CBD sales methods
it is mentioned on their site that all of their products are lab tested and that they work with certified vendors and third-party labs to ensure the quality of their products.
Regarding customer satisfaction guarantees, CBDtech.fr offers a refund or replacement guarantee within 14 days of receipt of the order, if the customer is not satisfied with its products.
CBDtech.fr may provide more information on third-party lab testing upon request. It is therefore recommended to contact their customer service directly for additional information on this subject.
The delivery times of your CBD
Delivery times depend on the shipping option chosen when ordering. Standard delivery options usually take 3-5 working days in France, while express delivery options usually take 24-48 hours.
Regarding return conditions, cbdtech.fr offers a 14-day return policy for unopened and unused products. If you wish to return a product, you must contact their customer service to obtain a return number. You will need to return the product in its original packaging and cbdtech.fr will refund the purchase price of the product, less shipping costs. However, opened or used products are not eligible for return.
How is the sale of CBD online?
Step by step process to buy CBD online:
First, it is important to choose a trusted online CBD seller. For this, you can consult CBDtech's buying guide that will help you select the best cannabidiol [ 1 ]. Next, you need to check if the CBD product has been tested by a third-party lab, which guarantees its quality and safety. The test results must be accessible on the seller's site.
Once you've chosen your vendor and landed on the site, you can search for the CBD product you want. Online stores offer a wide range of products, such as oils, creams, capsules, etc.
It is also important to check the CBD concentration of the product you want to buy and to choose a product whose concentration is adapted to your needs. The best products clearly indicate the CBD concentration on their product sheet and more like the dosage , contraindications...
Finally, to make your purchase, simply follow the payment instructions provided on the seller's site. Be sure to provide the correct delivery information and check delivery times before you checkout to complete your purchase.
In summary, to buy CBD online, you need to choose a trusted seller, check the quality of the product by looking at the results of third-party lab tests, choose a product that suits your needs by checking the CBD concentration, and follow the payment and delivery instructions on the seller's website.
There are several ways to enjoy the benefits of CBD
CBD flower, the molecule everyone is talking about, is known for its many benefits. But how to get the most out of it? Here are some tips to help you fully appreciate the benefits of this substance.
First of all, you can opt for CBD oils . Just put a drop under the tongue to spend a Zen day. For the sweet tooth, you can also opt for CBD-infused foods, such as candies or chocolates . But be careful not to eat the whole box at once!
For wellness enthusiasts, CBD-based creams and lotions are also an attractive option. Not only do they moisturize the skin, but they also reduce inflammation and muscle pain. You can even treat your friends to a massage.
Finally, for nature lovers, there's nothing like a good CBD infusion . Take a seat in your garden, brew a cup of tea, add a hemp infusion and let yourself be overwhelmed by the soothing benefits of the plant.
With all of these tips, you can enjoy the benefits of CBD at any time of the day and at your own pace. And who knows, it might even make you cooler than you already are?
Frequently Asked Questions
Q: What is CBD? A: CBD is a phytocannabinoid that is extracted from the cannabis plant.
Q: Is CBD legal? A: Yes, the use of CBD is legal in France, provided that the THC content does not exceed 0.3%.
Q: What are the benefits of CBD? A: CBD is used to treat a variety of health issues including anxiety, pain, inflammation, and insomnia.
Q: Is CBD addictive? A: No, CBD is not addictive or euphoric.
Q: How to use CBD? A: CBD can be consumed in the form of oil, capsules, gummies, creams and more.
Q: What is the recommended dosage? A: The recommended dosage depends on several factors, including weight and individual tolerance. It is important to start with a low dose and gradually increase until you find the dosage that is right for you.
Q: Are there any side effects? A: CBD is generally considered safe, but some side effects may occur, such as fatigue, diarrhea, and changes in appetite.
CBD know everything
Our Cannabidiol Collections
The products are available in different forms such as capsules, sublingual oils, patches, candies, cosmetics and e-liquids or vaporizers.
The site also offers high quality CBD extracts made in France. Delivery is free from 20€ and more than 1000 customers have already expressed their satisfaction on the store.
cbdtech.fr cosmetic products are made from sustainably grown hemp and often contain natural and organic ingredients. They are also not tested on animals, which makes them environmentally friendly.
Finally, cbdtech is a company that is constantly looking for new innovations to offer the best products to its customers. The shop offers high quality CBD, made from organic hemp and 100% legal in France.
CBD for animals
CBD (cannabidiol) is a non-psychoactive compound extracted from hemp that may have therapeutic effects for pets, such as dogs, cats, and horses . It has been shown to help reduce anxiety , inflammation, pain, and behavioral disturbances in these animals.
It can also help improve the quality of life of animals with chronic diseases such as osteoarthritis or degenerative diseases.
Botaneo, Leader in CBD Products for Dogs & Cats
Botaneo is the leader in CBD products for dogs and cats. Their line of premium products are specially designed to help our furry friends lead a healthier and happier life balance. Whether it's relieving anxiety, pain or skin issues, Botaneo offers a variety of products to meet the specific needs of each animal. Their commitment to quality and safety means that every product is lab tested to ensure it is safe and effective for our beloved pets. If you are looking for high quality CBD products for your pet, Botaneo is a safe and reliable choice.
Botaneo vs CBDtech
Botaneo and CBDtech are two companies specializing in CBD products, but with different fields of application. Botaneo is a leader in CBD products for dogs and cats, offering a range of products to help relieve anxiety, pain and other health issues in pets. CBDtech, on the other hand, is a website that offers comprehensive reviews of different CBD brands, providing information to help consumers find the best quality CBD product for their needs. So if you're looking for CBD products for your pet, Botaneo might be a good choice, but if you're looking for information and reviews on different CBD brands, CBDtech can help.
Difference between CBD and THC
CBD and THC are two of the many cannabinoids found naturally in the cannabis plant. However, their effects on the body are quite different.
THC is psychoactive, meaning it can alter a person's mental and physical state. This is the substance that causes the "high" or euphoric effects commonly associated with marijuana use.
CBD, on the other hand, is not psychoactive and does not produce a "high". It has anti-inflammatory, analgesic and anxiolytic properties, which makes it useful in the treatment of various diseases and conditions, including chronic pain, anxiety and epilepsy.
For pets, owners can give their dogs CBD extract to help manage anxiety, chronic pain, and behavioral issues, among other things. CBD products for animals must be specially formulated for them
How to administer CBD to your companion?
If you are considering administering CBD to pets, it is important to consider several factors for safe and effective use.
First, always consult your veterinarian before administering CBD to your pet. Your veterinarian can help you determine the appropriate dose based on your pet's breed, weight, and general health.
You can then choose from a variety of methods like oils, capsules, treats, and topicals. CBD oil is generally the most common and can be given directly to pets or added to food or water.
Finally, it is recommended to start with a low dose and gradually increase it according to the animal's response. If you notice any side effects, reduce your dose or stop using CBD altogether.
What does CBD oil do on a dog?
CBD oil has several beneficial effects on dogs. It can help reduce anxiety, stress, chronic pain, inflammation, and seizures. Plus, it can help improve your dog's appetite and boost their immune system. However, it is important to consult your veterinarian before using CBD oil on your dog, as each dog has different needs and reactions.
CBD for dogs and cats to relieve osteoarthritis and joint pain, where to buy it?
CBD for dogs and cats is available in many online stores and some pet stores. It is important to choose a quality product containing natural ingredients and a concentration of CBD adapted to your animal. Brands such as Botaneo, cbdtech, and Paw CBD offer CBD oils, treats, and other pet products to help with joint pain and osteoarthritis. It is recommended that you consult a veterinarian before giving CBD to your pet to determine the appropriate dosage for their needs and health condition.
Balm for animals
CBD Pet Balm is used to relieve pain and skin inflammation in pets. CBD is a natural anti-inflammatory and pain-relieving compound, which means it can help reduce discomfort and pain associated with various skin conditions such as dermatitis, insect bites and rashes. CBD balms can also help moisturize and this helps soothe irritated skin, promoting faster healing. It is important to note that CBD salves for pets should only be used under the supervision of a veterinarian and only high quality products should be purchased from reputable manufacturers.
Which therapeutic CBD for cats to choose in France?
In France, there are several options for choosing therapeutic CBD for cats. First, it is recommended that you consult a veterinarian to discuss the use of CBD for your cat and to obtain advice and guidance on the appropriate dosage.
Second, it's important to look for trusted brands that offer solutions and products specifically designed for pets. Make sure products are made from high-quality, organic hemp and have been lab-tested to ensure purity and efficacy.
There are also different forms of therapeutic CBD for cats, including oils, capsules, and treats. It is important to choose the form that is best for your cat and to follow the recommended dosage instructions.
Finally, it is recommended to start with products with a low concentration of CBD and gradually increase the dose as needed.
Why give CBD to dogs and cats?
CBD can be given to dogs and cats for a number of reasons. First of all, it can indeed help relieve joint pain and arthritis in older pets. It can also help reduce anxiety and stress in animals that have behavioral problems or are frightened by situations such as thunderstorms or fireworks. CBD may also have anti-inflammatory, antiepileptic, and antiemetic properties that can help treat various conditions in pets. However, it is important to consult a veterinarian before giving CBD to your pet to determine the appropriate dosage and to ensure there are no drug interactions.
Cannabidiol (CBD) is becoming a popular natural remedy for horses as it has many potential benefits
Cannabidiol (CBD) is increasingly being used as a natural remedy for horses due to its many potential benefits. According to research, the benefits of CBD oil for horses include reducing anxiety and stress during life changes such as transportation and acclimating to a new environment. CBD oil can also help treat a number of common health problems in horses, including eating, behavioral and sleeping disorders. Additionally, CBD can help reduce inflammation and can be used in many situations to improve the health and well-being of your horse. However, it is important to consult a veterinarian before giving CBD to your horse, as the effects of CBD on animals can vary depending on their weight, age and general health.
Learn more
CBD cosmetics
Natural CBD cosmetics are environmentally friendly because they are made from sustainably grown hemp , not tested on animals , and often contain natural and organic ingredients .
CBD is a cannabinoid, rich in essential fatty acids, vitamins and minerals
They are also known to reduce inflammation , reduce the appearance of wrinkles and expression lines, and improve skin radiance and texture .
Learn more
Articles de Blog
Le cannabis, appelé localement "pakalolo, huti, bonbon, mega, kin," est une plante psychotrope qui a fait son entrée en Polynésie...

Nous plongeons dans le monde fascinant de la molécule DH4+, un développement révolutionnaire dans le domaine de la santé et...
Bienvenue sur notre site, où nous sommes fiers de vous présenter le VMAC, une option raffinée pour profiter d'une variété...
Our customers are talking about us